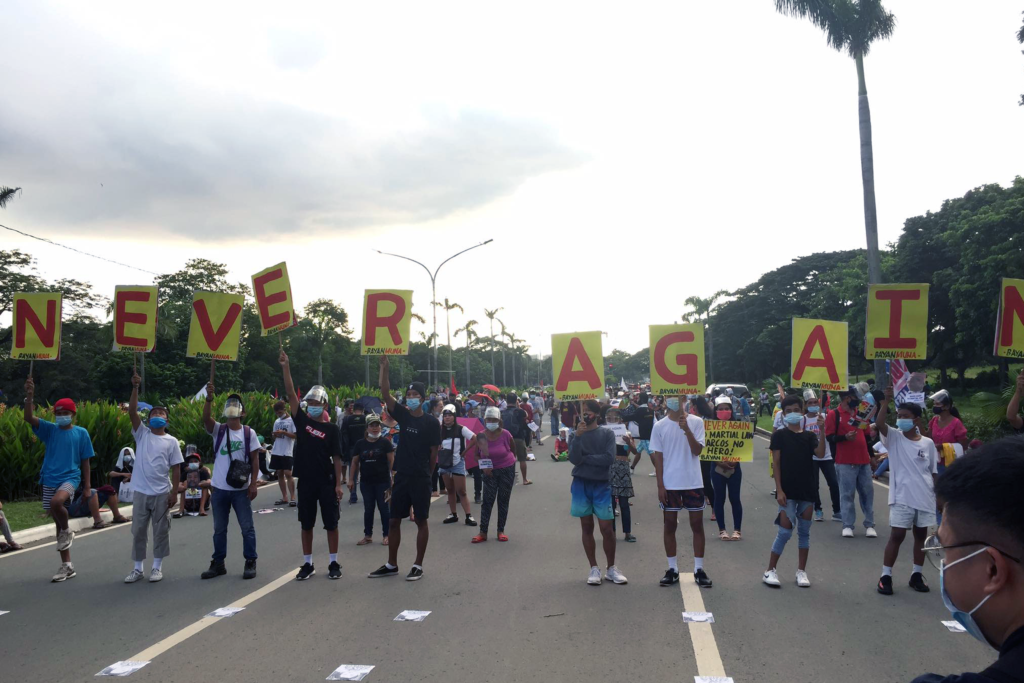 Protesters gathered on Monday, September 21 at the University of the Philippines (UP) Diliman campus to commemorate the 48th anniversary of the declaration of martial law under the late strongman Ferdinand Marcos.
While Marcos' dictatorship was the focus of Monday's rally at UP Diliman, demonstrators brought with them contemporary calls on health, education, labor, and governance.
Activists also likened President Rodrigo Duterte to Marcos.
Children's and indigenous people's rights group Save Our Schools Network said both presidents employed violence during their terms. "Duterte's fascism is no different from Marcos in its repression of our rights and plunder of our land and life."
According to the Congress of Teachers and Educators for Nationalism and Democracy (Contend), the incumbent President's "militaristic" approach to resolving the present coronavirus pandemic is intended to quash dissent from the public.
"[Duterte's] style of leadership calls to mind the leadership style of Marcos who relied heavily on the military might and the brutality of the police to pacify our people and silence all oppositions," the group said in a statement.
For Contend, the Philippines is already in a de facto martial law under Duterte and even claimed it was "worse" than Marcos'.
"Duterte need not declare martial law. His claim to omnipotence and wanton authoritarian posturing is already surrogate to the formal martial law of Marcos that abolished all democratic institutions. Duterte is worse. For his undeclared martial rule already matched, if not exceeded, the ferocity of Marcos' martial rule," Contend explained.
Participating organizations urged Filipinos to resist threats to the country's democracy.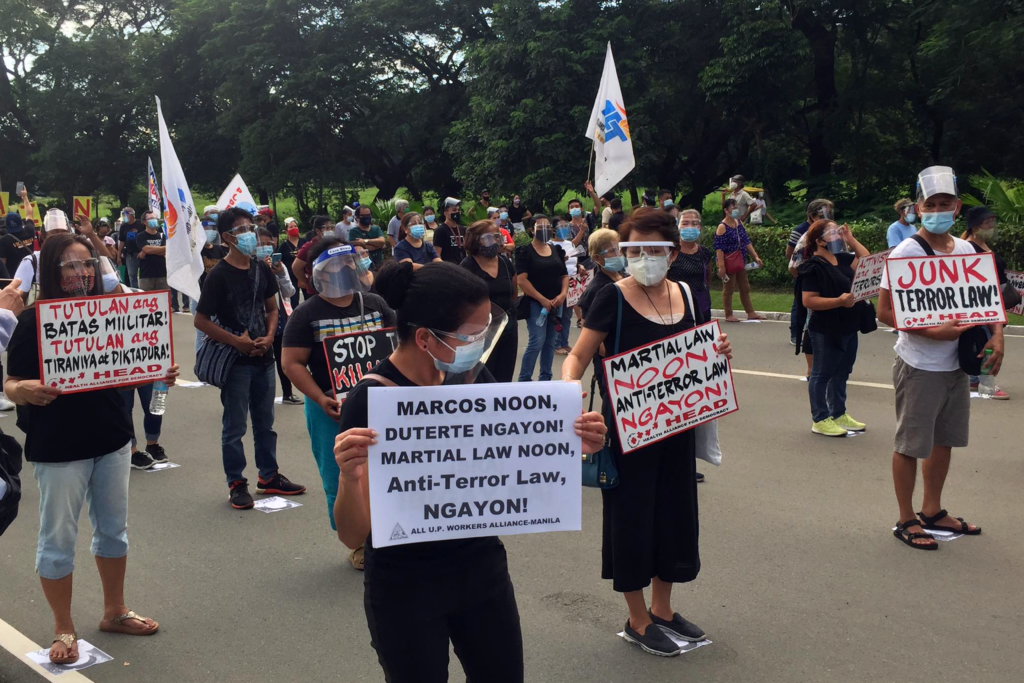 Thousands of human rights abuses were recorded during the Marcos era. According to human rights group Amnesty International, around 70,000 people were illegally detained, 34,000 were estimated to be tortured, and more than 3,200 individuals were reported to be killed during the Marcos years.
During his first year in office, Duterte allowed a hero's burial for the dictator Marcos at the Libingan ng mga Bayani.