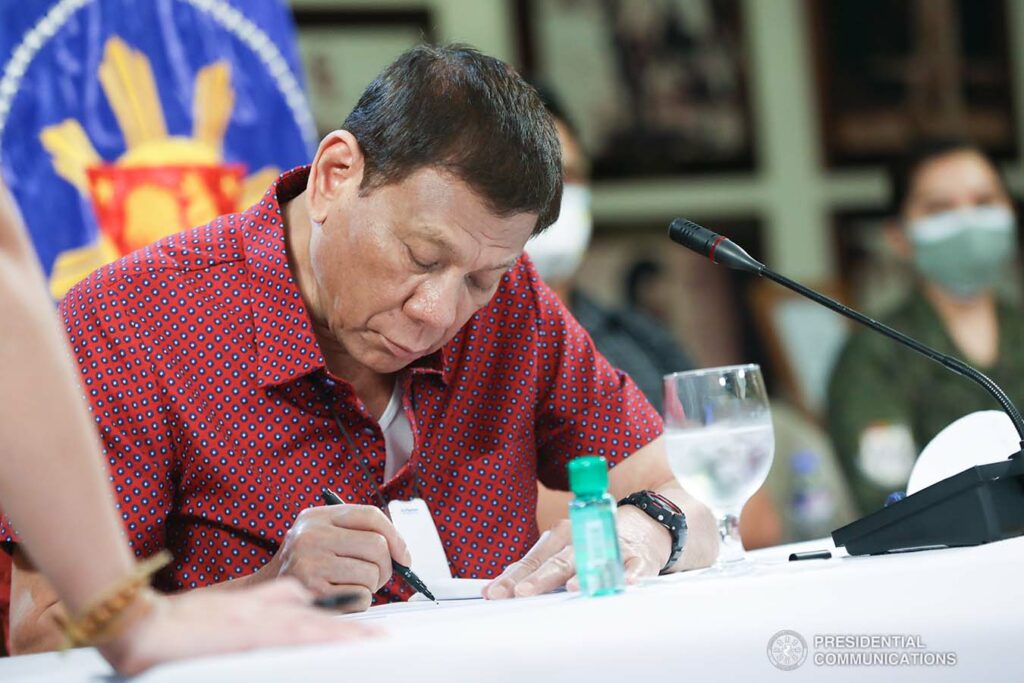 President Rodrigo Duterte has decided on Wednesday, September 16 to extend the declared state of calamity throughout the entire country for a year due to the ongoing coronavirus pandemic.
The President said in his Proclamation No. 1021 released Friday, September 18 that placing the Philippines under continued state of calamity until September 2021 will help the government address the negative impacts of the public health crisis.
"This extension will, among others, effectively afford the National Government, as well as local government units, ample latitude to continue utilizing appropriate funds," the proclamation read.
Duterte also urged all government agencies and local governments "to continue rendering full assistance to and cooperation with each other" in responding to the COVID-19 crisis.
Law enforcement agencies, with the support of the military, were directed to maintain peace and order during the period.
The Chief Executive first placed the country under a six-month state of calamity because of the global pandemic last March.
A declaration of a state of calamity allows the government to use its quick response and calamity funds. The prices of basic necessities and prime commodities become automatically frozen in areas under a state of calamity.
The Department of Health has so far recorded 279,526 coronavirus infections in the Philippines as of Friday.